White is one of the most classic and sought after interior looks. It's discreet and doesn't demand attention from the eye. It's neither distracting nor offensive, it's calming and inviting and at the same time it's stylishly powerful.
There is something wonderfully uplifting about an all-white living area. However there is a danger that white-on-white can become bland and uninteresting. Here we show you how to use a range of shapes, tones and textures to add depth and interest to a room.
Tonal white
There are many different tones of white and not all of them work perfectly together. To ensure a tonal effect choose a base shade and never go more than three shades darker or lighter.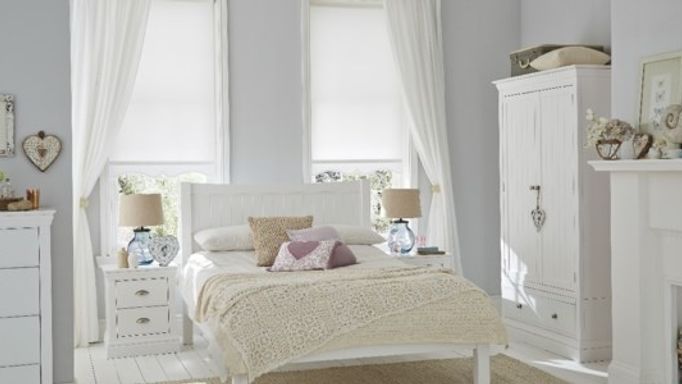 View Roller blinds
Make it romantic
To avoid a clinical look it's essential that an all-white room flows and has sense of freedom. For a softer, romantic look try Voile curtains; their delicate folds of translucent woven fabric provide a gorgeous glow at the window and they offer a practical solution to privacy during the daytime too.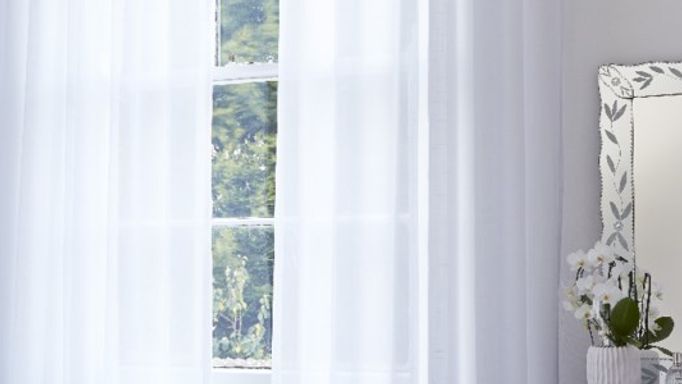 View voile curtains
Effortless and powerful
A white décor is a fantastic way make a statement and to enhance bold features. White roller blinds are simple and stylish and won't detract from the key features within a room. The compact design of a Roller blind means it takes up minimal room when pulled down, perfect for a living room window sill.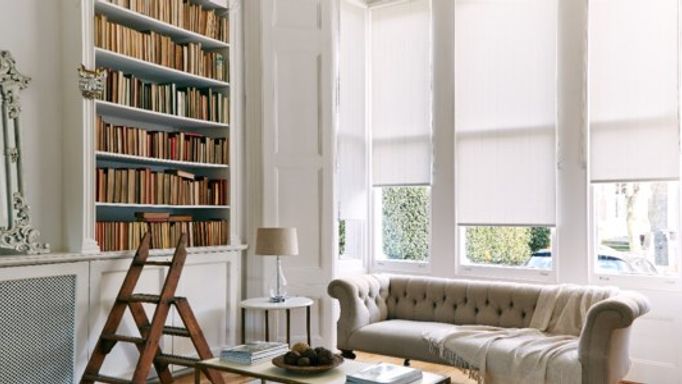 View roller blinds
Tactile textures
For an indulgent and elegant look, think about introducing touchable fabrics, these embroidered curtains and simple black blind add an inviting, luxurious feel while keeping a clean, fresh look. For a less dramatic look try rich creams in a heavy fabric.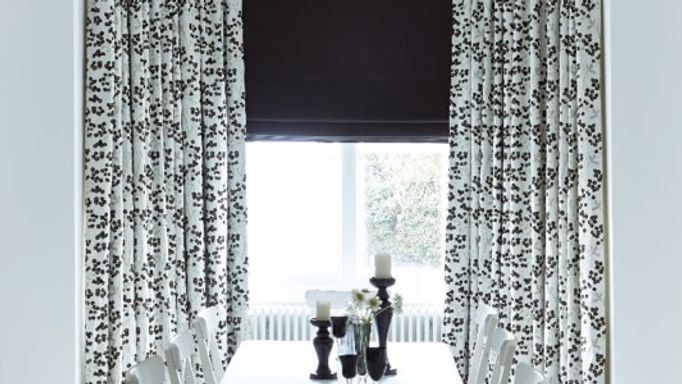 View Curtains
You may also interested in...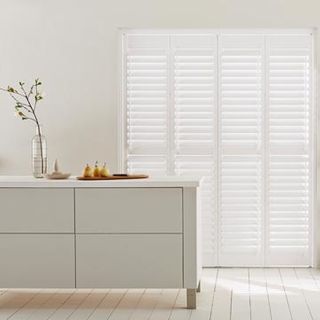 How white window dressings can be the hero of your interior scheme.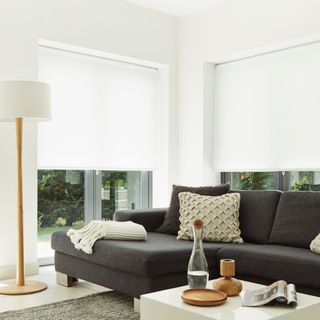 Here we share six key ways to craft a stylish white-on-white home.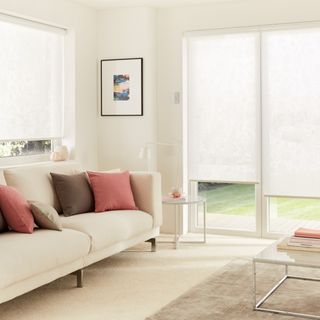 In this article we tackle the challenges of this every day colour.