'Jewel: The Edit' has landed. The sumptuous range brings together a stunning selection of Roman blinds and curtains, with four colour palettes to choose from: Sapphire, Amber, Jade and Ruby. Here, we take a closer look at the cheerful shade of Amber.
Yellow has exploded onto the interior scene, and is gorgeous alongside stylish grey. And when a warm grey or taupe is combined with the slightly warmer, effervescent shade of Amber, the look really does sing.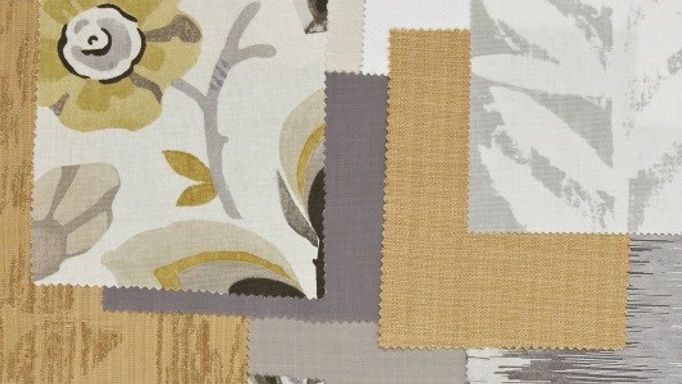 View Jewel Collection
Amber is the perfect partner to a Scandi scheme, and will stop it from looking too stark. The inviting hue creates a snug effect and will brighten up neutral surroundings when used as an accent colour. Have a look at our Scandi inspired space, which is both stylish and liveable.
Of course, the star of the show is our Bohemia Gold Roman blind. The retro design is highlighted with stunning pops of energetic Amber. It's perfect for layering with luxurious curtains, but looks beautifully modern on its own too.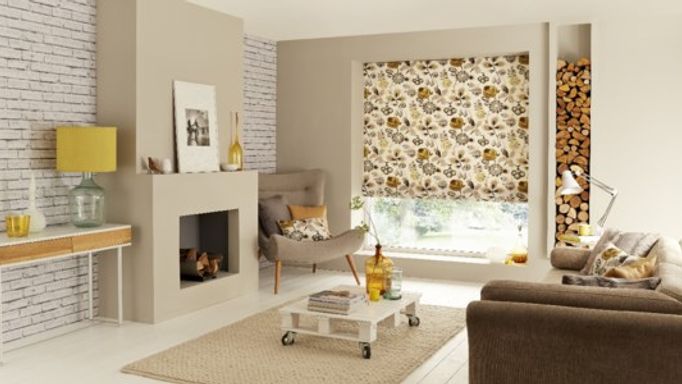 View Jewel Collection
Relaxed Scandi touches pepper the room. A painted pallet becomes an informal coffee table, and a large print leaning against the mantelpiece provides a laidback alternative to hung art.
The elegant curves of this quintessentially Scandi chair are contemporary, while the slim legs are a nod to mid-century design. A trio of cushions makes it a place we'd love to snuggle up with a book in.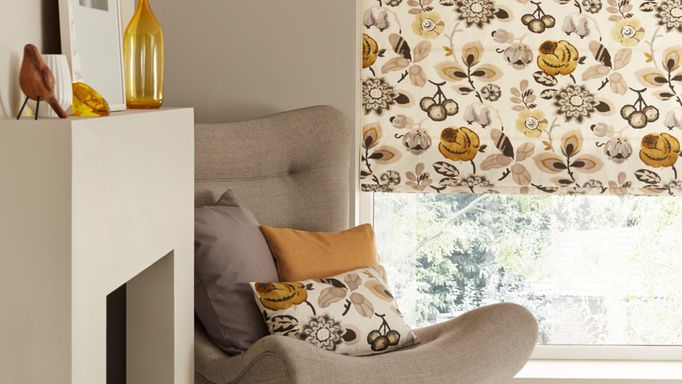 View the Jewel Edit
Although Scandi style is focused on clean lines, crisp white and rustic materials, pattern can be a lovely addition. Don't be afraid to bring in contrasting fabric designs – here we demonstrate how our Anouk Dusk and Isra Dove Grey fabrics work alongside Bohemia Gold's floral print and plain and textured fabrics.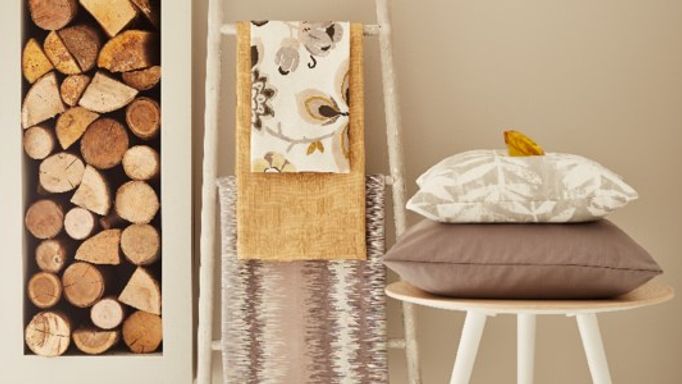 View Jewel
Layering textures is another key trend this season. The rustic painted floorboards and stacked wood are contrasted with sumptuous cushions. It creates depth and suits all seasons – the soft rug provides a lovely place to sink your feet into when the weather's chilly.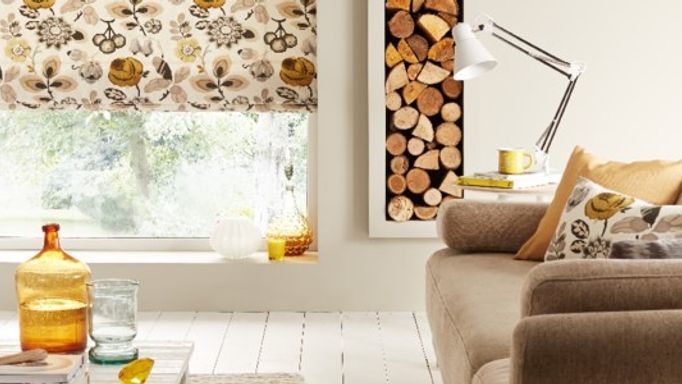 View Roman Blind
Top tips for recreating the Scandi look using Amber
Bring in pops of Amber at the window with a sumptuous Roman blind
Add an informal feel with relaxed touches
Pick Scandi furniture and finish with snug cushions
Don't be afraid to contrast patterns – try mixing cushions with curtains or a Roman blind
Play with texture. Wood and soft furnishings work beautifully together
You may also interested in...
'Jewel: The Edit' has landed. Here, we take a closer look at the vivid hue of Sapphire.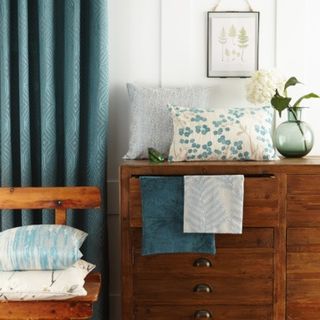 'Jewel: The Edit' has landed. Here, we take a closer look at the lush colour of Jade.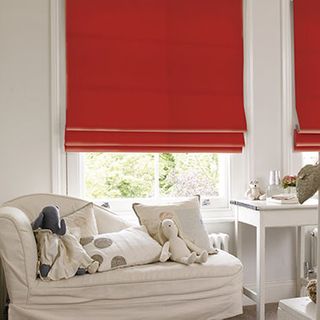 If your space is lacking depth, then a pop of Ruby could be the perfect solution.