The social votes are in and the judges have reached a decision. Congratulations to the winner of this year's craft competition … Cassie Greenacre!
Cassie cut, sewed and stuffed a gorgeous teddy bear using the Hatti Raspberry fabric from our Roman blinds collection to win the £1000 prize.
The cute little ted called Red won over craft lovers on Facebook, with more than 70 shares, likes and comments. Voter Maz N Mark posted: "What a lovely teddy with his stripy body and his arms all ready for a cuddle!"
And our panel of judges understandably fell head over heels for Red too.
How Red the ted came to be
Over at Cassiefairy.com, Cassie tells how summer brings out her creative nature.
So when Cassie learnt about the competition, she couldn't wait to get started on her idea, writing: "My mind whirred into action when I saw the gorgeous fabric choices on offer and an image of little Red ted appeared in my mind immediately.
"I quickly ordered a metre of the Hatti Raspberry striped fabric and set to work cutting out the pattern pieces for my little bear."
In total, her pattern used 20 pieces of the fabric, so Cassie had to be extra careful when cutting out the shapes to make sure everything matched.
Fortunately, Cassie found the material easy to work with, writing: "I was also really pleased with how easily the fabric cut and the fact that it didn't end up with a frayed edge during construction – definitely qualities that I look for in a fabric! Hillarys sure do use good fabric for their curtains and blinds!"
Cassie used an old cushion to stuff Red and then stitched the various parts together, before adding a mouth and eyes to finish the design.
A special thanks to everyone who entered
Judging was a tough job. And that's because of the high quality shown in all the designs.
We've enjoyed every moment of the competition – especially the days when new entries arrived! So we want to send our thanks to everyone who took part in this year's craft competition.
It's been excellent and we hope you'll be back for our next event.
You may also be interested in...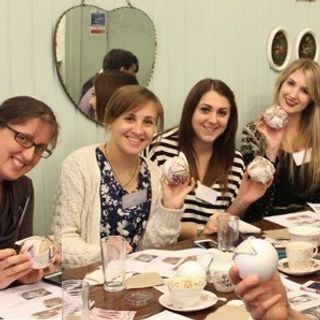 Using fabrics from our blinds collection, 30 bloggers set about crafting Christmas decorations.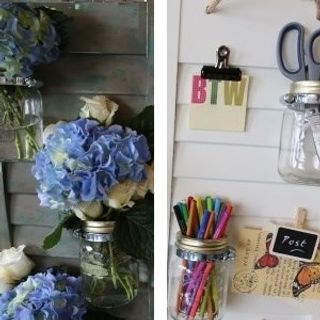 Here, we follow a group of bloggers as they roll up their sleeves and get crafty.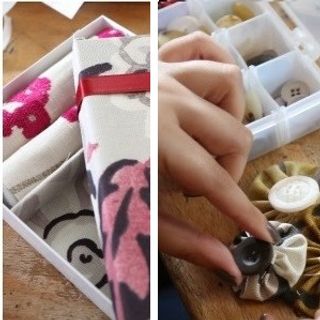 Taking 'Jewel: The Edit' on the road, we help four groups of bloggers to get crafty with the sophisticated fabrics.