Julia Kendell has been 'in' interior design since she started offering her parents decorating advice at the age of five. That early interest blossomed into a creative career spanning top companies, journalism and television shows, such as DIY SOS and 60-Minute Makeover.
Passionate about her work, passionate about her home. Find out more about Julia in Seven minutes with …
Where are you right now?
I'm sat at my desk in my sitting room. These days, I like to work in the main room of the house to feel more connected to the family. If I had a separate study, I'd never see them!
I use an oriental-styled dressing table as my desk. Despite my best attempts, the area around my desk never stays tidy for long.
Would you rather be anywhere else?
I love being at home; it's my escape and sanctuary.
One of the reasons I love my job so much is helping people create their home, somewhere truly special to them. We should never underestimate the effect our living space has on our wellbeing.
That said: if someone offered me a place in their ski chalet for a week, I'd be off like a shot!
How does it feel to get home after a busy day?
Just wonderful! I feel my shoulders start to drop as I drive into my village and look forward to lighting candles, a fire and pouring myself a glass of wine.
I am blessed to have such a varied and rewarding work-life, but being at home with my boyfriend and family is the best.
Use five words to describe your home?
Cosy. Organic. Textural. Embracing. Organised.
What are your three favourite furnishings or accessories?
My bed! I invested heavily in a fabulous mattress, a goose-down topper and 800 thread-count bed linen. Getting between the sheets at the end of a long day is utterly blissful. It's the best money I've ever spent.
I have an original vintage theatre light on a tripod stand; I've given it pride of place in my sitting room. It was a great find.
My third favourite item is a wire sculpture bought at an art exhibition a few years ago. I've named him Mohammed and I love his all-knowing stance.
Do you have a place in the home where you like to escape to?
If I have the time, a soak in the bath with some Usiku bath oil is a favourite escape. But frankly, catching up on a box-set in my bed of dreams is where I retreat to whenever possible.
If you could live anywhere else, where would it be and what would your home be like?
My perfect home would be an oak-framed building, possibly a converted barn, with a contemporary interior and fabulous lighting.
Ideally in the countryside near Henley-on-Thames, the house would have a large garden where I could grow all my own organic vegetables and fruits, and keep chickens, bees and pigs. I would choose a reclaimed wooden floor and fill the cavernous space with layers of texture in a neutral palette.
Deep, ultra-comfy sofas and a huge TV screen, plus a stunning, large kitchen with an Aga would all be essential.
You might also be interested in…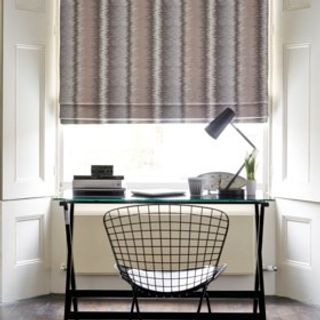 We show you how you can define your workspace and create a productive environment that still feels like home.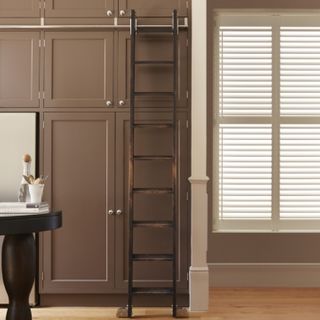 This look embraces a back-to-nature approach to indoor living, finding pleasure in simple design, natural materials and earthy aromas.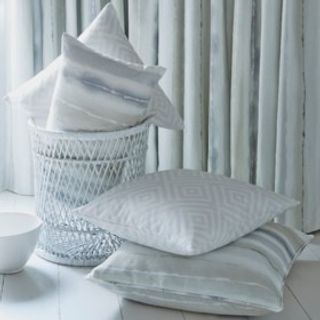 Create a tranquil space, inspired by the natural world