image above - Four fairground ride panels create a carnival of colour in Marianne's bedroom.
Marianne Shillingford is synonymous with colour. Over the last 25 years, Marianne has been involved in nearly all aspects of the interiors industry and today she is the creative director at Dulux.
Passionate about her work, passionate about her home. Find out more about Marianne in seven minutes with …
Where are you right now?
Sitting in the Dulux Design Service office surrounded by creative, busy people.
Would you rather be anywhere else? If so, where?
I'm one of those odd people who can't tell the difference between my job and what I would rather be doing.
Of course, it would be great if it wasn't raining right now – and the whole office was in the Maldives. But my happy place is wherever I am and whenever I'm surrounded by the people who make life more colourful, practical and beautiful.
How does it feel to get home after a busy day?
I find it hard to leave work but love to get home. I will have something great to eat and a long chat with my husband about everything and nothing. I usually do some creative stuff of my own afterwards and then catch up with a favourite TV show in bed.
Use five words to describe your home?
Warm. Eccentric. Eclectic. Colourful. Fun.
What are your three favourite furnishings or accessories?
I have a full-sized 50s shop mannequin of an Indian lady. We call her Fanny and she has been the model for every type of clothing you could imagine. She stands in the kitchen and freaks out visitors, but she is a member of the family and we wouldn't be without her.
I also have a big, old Victorian glass cabinet of curiosities, containing hundreds of treasures that have stories attached to them. From an old flintlock pistol I found while digging the garden to fossils and meteorite fragments … oh, and a magic ring or two!
There are four traditional painted fairground panels that hang on the wall of our bedroom. They are from the ceiling of an old switchback ride and remind me of the Goose Fair and my Nottingham roots.
Do you have a place in the home where you like to escape to?
Bed.
If you could live anywhere else, where would it be and what would your home be like?
I am moving to London*; downsizing to a flat for a while and eventually I aim to buy a place near Salcombe, Devon. It's one of the most wonderful places in Britain and if you love boats, water and the glorious outdoors, it has it all in buckets and spades.
I try to be pared down, grown up and sophisticated but it's never going to happen. I love colour and I fall in love with new things all the time.
So I'm always curating a new collection of belongings and stories to share with guests and family. And then when I die, they can hire a few skips and have the most tremendous garage sale!
* Marianne recently sold her house in Nottingham and moved to London, with her husband and youngest daughter. They are currently adding the 'Shillingford touches' to their new home.
You might also be interested in…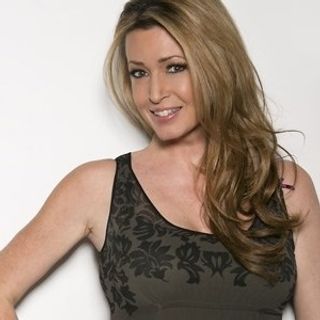 Julia Kendell has been 'in' interior design since she started offering her parents decorating advice at the age of five.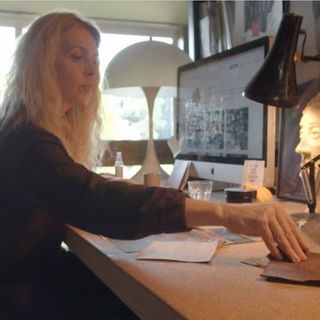 Choosing to re-style her bedroom she tells us why she is now a curtain convert.