Certain seasons lend themselves to particular colour schemes. For example, reds and whites are always a popular choice over the festive period, while pastels come in to their own during springtime. Right now, it's time to think pink.
Depending on when you're reading this, Valentine's Day may be swiftly approaching, or the event might have been and gone. Either way, you're sure to have encountered a vast display of greetings cards in rosy hues at some point, when popping to your local shop to pick up a few essentials. 
As well the month of February, the colour pink is also associated with nostalgic childhood memories. When it comes to interiors, pinks can often be found in nurseries and playrooms. The shade is a fantastic option for these areas, but can be used to make a sophisticated statement elsewhere in the home too.
In our kitchen, pastel pink Roller blinds make the most of the light and airy space. The fondant tone provides an understated pop of colour, which contrasts with our white walls beautifully. And the lightweight fabric is both practical and stylish, as it will not retain cooking smells. To complete the picture, we picked out a pretty shaped hem.
Next, we wanted to create a feminine look in our dressing room, so plumped for a patterned Roman blind. The floral print is made up of beautiful painterly blooms with delicate brushstrokes providing a watercolour effect, while the design features candy pinks and more sweet shop inspired tones. These violet and baby blue hues complement our chosen colour scheme perfectly.
Last but not least, we went for stunning peach shutters in our bedroom, to create a show-stopping impression. A superb custom colour service is available with all of our Richmond shutters, so you can choose a shade to match your décor perfectly. Here, dusky accessories provide lovely finishing touches.
You might also be interested in…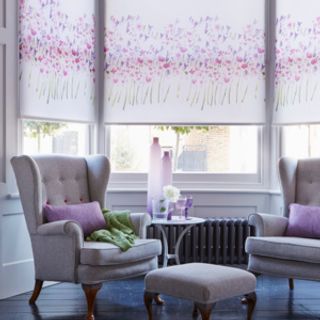 This look recognises the duality between the innovative world we live in and our desire to be close to nature.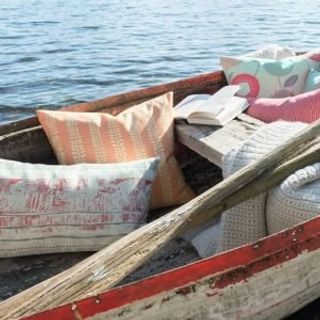 Take a look at the warm hues in our Scandinavian-inspired Natur Collection of Roman blinds and curtains.