When choosing a new window dressing for his opulent Victorian-inspired living room, celebrity photographer Nicky turned to Hillarys for help.  Finding a stylish shutter that would gently filter the sun's rays and set the scene for his sumptuous furnishings and antique adornments was all-important.
 "When I thought of getting shutters, Hillarys just sprang to mind. I was keen to let the experts take care of measuring and fitting my shutters. "
"My advisor was amazing and gave me all the assistance and recommendations needed to make the most of my room."
 "And the fitting day went smoothly, with my fitter arriving promptly and getting the job done ahead of time."
And once he had seen how wonderful his Hillarys shutters looked in the lounge, Nicky couldn't wait to finish his bathroom, office and master and second bedrooms in the same style.
So how does Nicky feel about the end result?
"From the moment that I saw the shutters in place, I just had to carry the style through some of my other rooms. And I'm delighted with the new look." 
Take a look at our range and discover how you can put our stylish shutters to work in your home.

You might also be interested in…
Take a look at the ten deliciously delicate pastel shades in our new and exclusive House Beautiful shutter collection.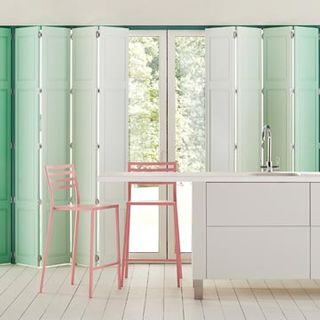 Transform your home into your very own idyllic hideaway with our painted wooden shutters.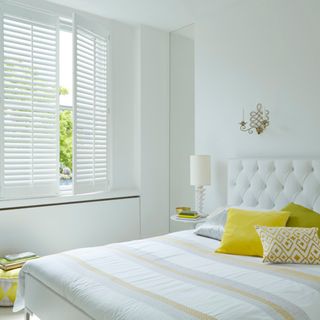 Let us help you embrace bold hues, patterns, and natural materials to transform your home into a tropical oasis.