There's been so much happening at Hillarys recently that I haven't had a moment to tell you about our new Warwick shutters range yet. Let me remedy that now! These clever shutters combine cutting edge materials with traditional cabinet making techniques, resulting in a durable and affordable product. So our latest collection is not only easy on the eye - it's also easier on the pocket than hardwood shutters.
With the final bank holiday of the summer just a few days away, I'm sure many of us will be praying for good weather so we can make the most of the extra day off by taking a trip to the beach. I've mentioned before that shutters are a wonderful partner for coastal design schemes, if you decide that you'd like to add a nautical flavour to your décor after visiting the coast.
In our room, white Warwick shutters form a key element of the fun seaside feel that we've created. In this case the bedroom in question belongs to a child, but the décor theme can also be used to create a sophisticated and grown up look. A map of the world makes a striking impression on our statement wall, while a simple yacht canvas sits between our large windows.
We chose Tier on Tier shutters for this space, as the style is ideal for bedrooms. This is because the top and bottom sets of shutters operate independently of each other, meaning you can throw the top set open to let some light in while keeping the bottom set closed to maximise privacy.
When it came to choosing a colour for our shutters, we picked a fresh white tone which was in keeping with the 'beach café cool' vibe that we were aiming for. If this isn't your cup of tea though, there are plenty more options to choose from, as the Warwick range is made up of an incredible 25 finishes - including 10 exclusive shades.
You might also be interested in…
Take a look at the ten deliciously delicate pastel shades in our new and exclusive House Beautiful shutter collection.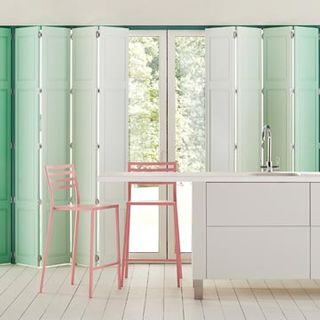 Transform your home into your very own idyllic hideaway with our painted wooden shutters.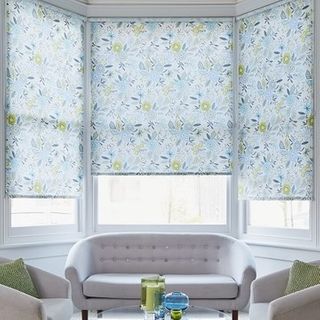 In this video guide our head of product design shares her top tips on how to get it just right.