Where to start
We've 45+ years' experience of helping people run successful businesses, which offer them flexible-working conditions and the opportunity for long-term growth.
In fact, the combination of earning £50,000+ and working the hours they want has seen 75% of our in-home advisors work at Hillarys for over 5 years.
Apply now or Call 0115 852 2564  or email [email protected] to find out more.
Being an in-home advisor
In-home advisors are the face of Hillarys, visiting customers in around 10,000 homes across the country every week. But you'll cover an area local to where you live. Here's how it works.
Customers book appointments after seeing our advertising

In-home advisors visit customers, taking samples for them to browse

During the appointment, in-home advisors measure up, give a quote and take orders

The blinds or curtains are manufactured at head office, then delivered within 2/3 weeks

In-home advisors return to the customer's home to fit the product

After the fit is complete, in-home advisors are paid for the work
You can work as much or as little as you want and can treat this as a new career or a handy second income. No experience is needed – you just need to be hands-on and a good communicator. People from past careers such as Firemen, factory staff, police officers, receptionists, builders, teachers and more have all become successful in-home advisors, either full-time or scheduled around their current role.
The investment
We make starting your own business refreshingly easy and affordable. For a £2,500 start-up cost, you get a ready-to-go business. The rewards are worth it: you'll be your own boss, work the hours that suit you, and typically it takes just six weeks to make a profit on the investment. (See our potential earnings table - right - the more hours you work, the bigger the return)
What's more, you'll receive full training, on-going support and equipment as well as a head-office team booking all the appointments for you.
Apply now or Call 0115 852 2564 or email [email protected] to find out more.
Watch in-home advisors talk about their businesses
Steve has grown his business over 14+ years
Steve seized the opportunities at Hillarys to train and develop his business. Now Steve can offer the entire product range, which helps him earn as much as he wants.
More videos
Find out more about becoming an expert advisor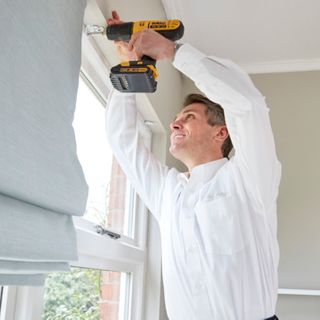 We'll make sure you've the equipment, training and support needed to achieve the most from this opportunity.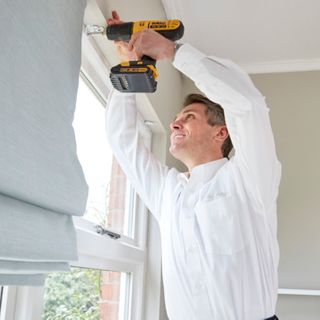 Practical worker skilled in DIY?