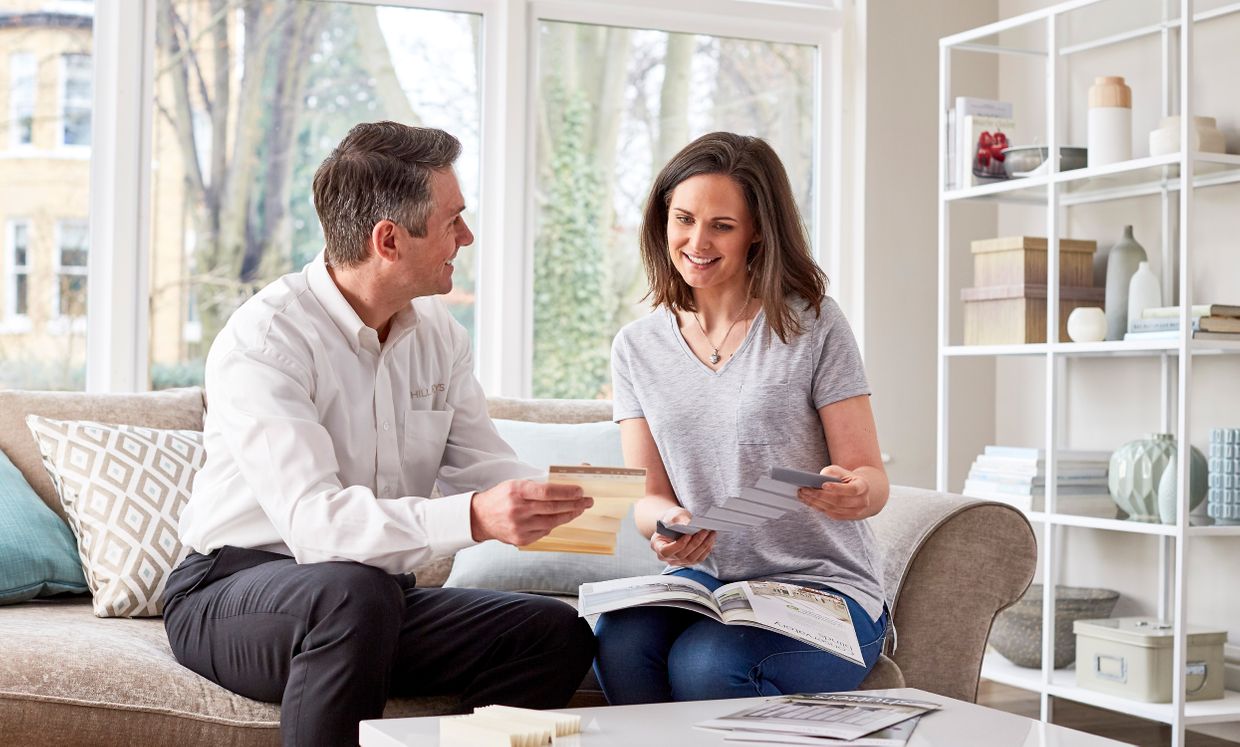 Become an expert advisor
We're looking for hands-on people with strong communication skills to join the 1000+ in-home advisors already running successful businesses with Hillarys.
Earn €55,000+ and be your own boss
No experience needed
Earn

 

€

55,000+
Flexible, full and part-time hours
40 years' helping run successful businesses 
As an in-home advisor, you'll go to customers' homes to measure for blinds and curtains then return to fit them. You can work flexible appointments to suit you.
You'll need €2,500 to start your business. This covers all the training and tools needed to get your business going and we'll provide ongoing support.
 Why choose Hillarys?
Quality leads
Each year, we invest €1 million in advertising, this means you can be confident you'll get lots of quality leads from customers who are looking to buy from a credible brand.
Ongoing support
Before you get started, you'll receive comprehensive training. And as you start to grow your business, you'll have regular contact with your account manager and colleagues so you can pick up further tips and advice.
Varied product range
Here at Hillarys, we fit blinds, conservatory blinds, curtains and shutters in 10,000 homes every week. There's something to suit every taste in our comprehensive range – and that means a constant stream of work for you.
Flexible earning
Because you can either make your role a career or treat it as a handy second income, it's suitable for all sorts of people. And thanks to our especially thorough training programme, no previous sales experience is required.
Be your own boss
When you work as a specialist advisor with us, you have the freedom to make your own hours and the opportunity to earn a great income backed by the security and support you can only get from a nationwide brand. 
How it works
In return for your €2,500 investment – which you can pay upfront, or in instalments with interest-free credit – you'll receive:
Comprehensive training at head office and in the field, designed to ensure you hit the ground running
Ongoing training as you grow your business
Support via online forums and advisor WhatsApp groups, on the phone with your advocate, account manager and sales and service manager, and in person at regular meetings and events
Samples and sales tools for inspiring customers
Measuring and fitting equipment including power tools
Branded workwear to help with making that all-important first impression
A tablet with the Visualisation app included so you can show customers what their chosen style will look like.
Typically, you'll see a financial return on your investment within four weeks, and if you don't pass the training, it'll be refunded in full.
Any questions?
Get in touch by emailing [email protected]
Meet Jim, expert advisor at Hillarys
Looking to do something different? Then Hillarys could be for you. We spoke to one of our expert advisors, Jim, about his role. After a career in sales, Jim wanted to supplement his income while still doing what he loved, and was impressed by the support Hillarys offered both their self-employed advisors and customers. Watch our short video to see what he has to say about the role, and the training Hillarys provide.
Find out more about our other advisor opportunities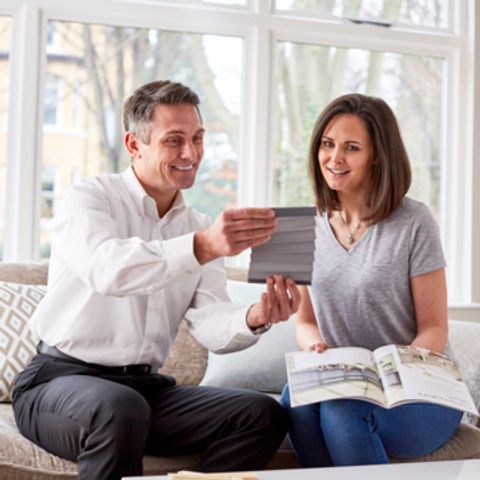 Confident communicator with a passion for sales?