Browse fabrics and colours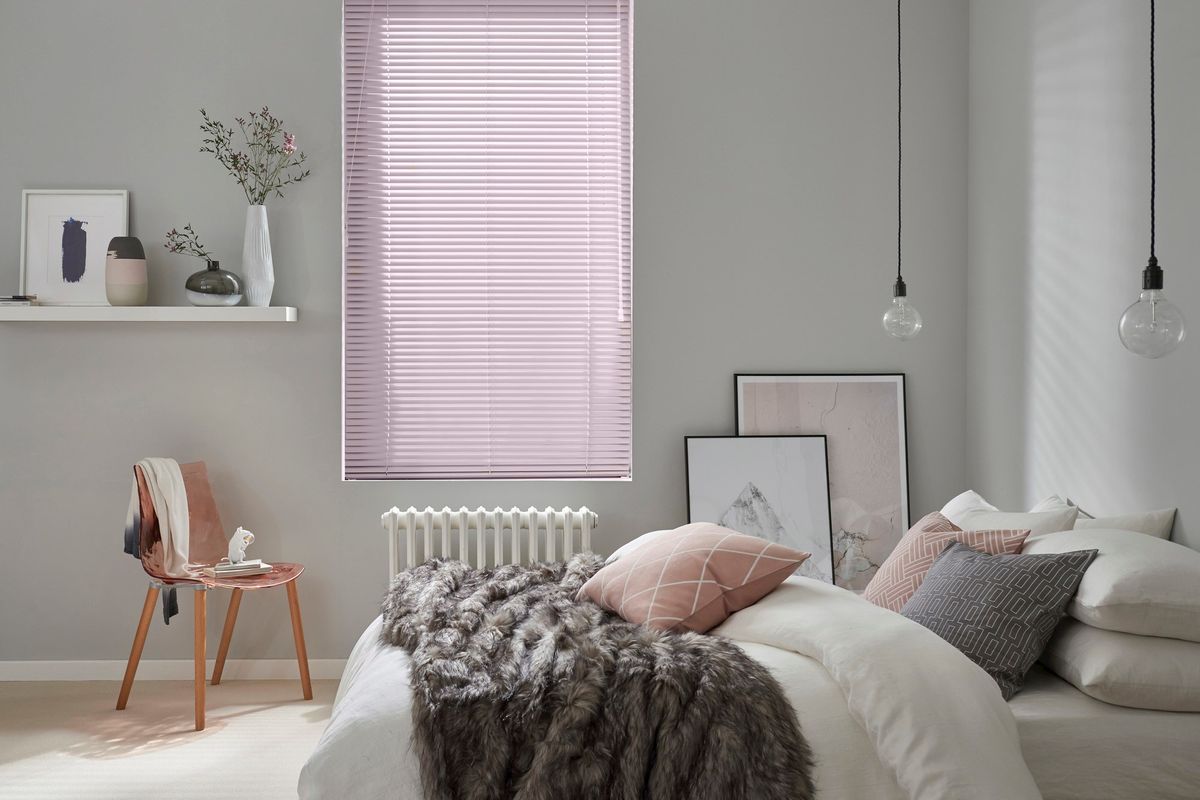 What's included with a Hillarys Venetian Blind?
Measuring, fitting and a professional in-home service are all included in the price

All our products are made with high quality materials and tested to withstand up to 5 years of UV exposure

 Everything's covered by our 2 year guarantee, which includes replacement or repair

35 years of experience
---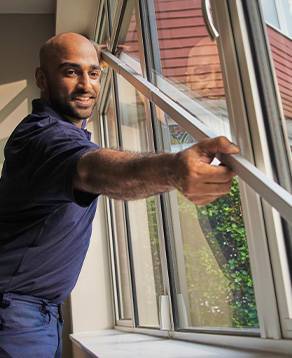 How our service works
1

Browse our website to explore our products, fabrics and designs.

2

Request your free, no-obligation in-home appointment with your local advisor. It's really quick and easy to do.

3

At your appointment your advisor will accurately measure your window and give you a free quote.

4

Once your product has been made and rigorously tested, your advisor will come back and fit it perfectly for you.
Request an appointment
Browse our gallery
Inspirational ideas for using Venetian blinds in your home
Inspiration and advice
Let us guide you with style advice and practical tips for Venetian blinds
Venetian blinds inspiration
Put the sparkle back into your interior. Be inspired by our huge range of colours and finishes 
Be Inspired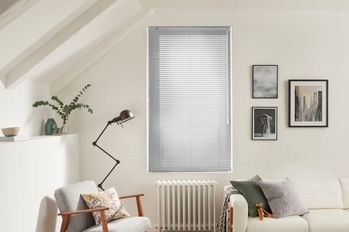 How to clean metal Venetian blinds
We share our top tips for keeping your Venetian blind dirt-free and looking its best.
Read our top tips & advice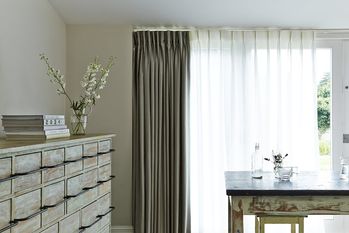 Top tips for dressing your door
Top tips for choosing the perfect dressing for your door.
Find out more
Trust pilot
Great customer service from the lovely…
Great customer service from the lovely Muz.... we had building works going on at our house and he patiently waited and was extremely flexible in coming out to fit our Roman blinds and Venetian blinds. Muz was friendly and very efficient in his work. Very pleased with the whole experience, will definitely be sharing this with family and friends!!
Ubeada Rehman
This was fast and efficient
This was fast and efficient. I had to reschedule the appointment and Iurie (Bromley 315 345) was flexible to reschedule. Love the new blinds.
Aurelie Sicard
Delighted with our new blinds advised by Lester and fitted by John
Delighted with our new blinds, Lester called to our home and gave great advice on the best blinds to suit our windows, great to have someone call out to see the types of windows to be treated and it was also great to be able to see all the samples in our home as well rather than a shop and then John fitted them perfectly. Price was good too!
Bernice Cromin
Go to Trustpilot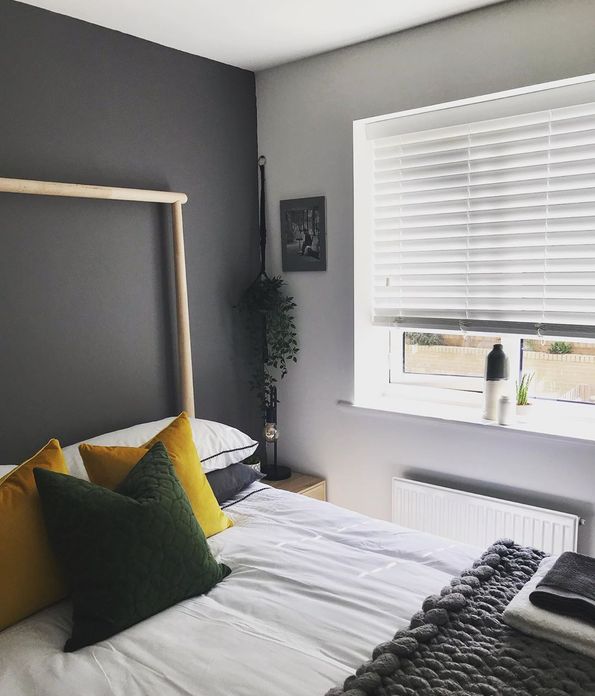 Looking for something else?
Take a look at some of our other products and find your ideal style solution.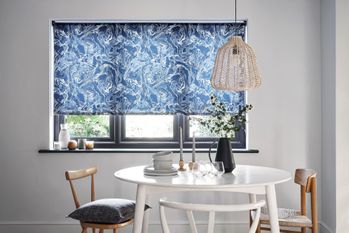 Roller blinds
With their sleek and simple lines, made-to-measure Roller blinds are an easy way to transform any room.
View Roller Blinds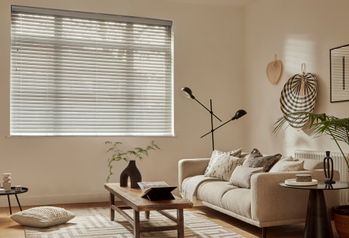 Wooden blinds
Wooden Blinds give you control over light levels in your home, are easy to use and bring a natural look.
View Wooden Blinds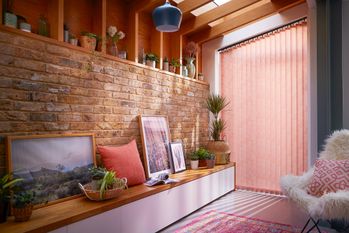 See answers to our most popular questions below
If you cant find what you're looking for, See all of our FAQs here.
What are Venetian blinds?

 

Venetian blinds have horizontal slats layered on top of one another, which can be tilted for superior light and privacy control. Coordinate your window dressings in your room with matching Venetian blinds available for skylight windows, Perfect Fit for windows, Bay Windows and doors, and conservatory side blinds. Discover more

Do Venetian blinds keep heat in?

Venetian blinds can help to keep heat in, but some heat may escape through the slats. Our energy efficient Thermal blinds offer superior insulation properties.

How should I style Venetian blinds?

 

The styling options for Venetian blinds are often overlooked in favour of their practical benefits, but these blinds can make a real style statement. Transform your space with a vibrant colour or an on-trend metallic, from shiny gold to brushed copper and bronze. Get inspired

What windows are Venetians good for?

 

Versatile Venetian blinds suit a wide variety of windows and doors. As they wipe clean, they are particularly good for busy areas of the home, such as kitchens and social spaces which are prone to spills and stains.

Why choose Venetian blinds?

 

Venetian blinds are perfect for adding a shot of bold colour, elegant shimmer or precious metal to your space. Easy to clean and maintain, Venetian blinds are a budget-friendly, practical option as they allow fingertip control over light and privacy.

Are Venetian blinds suitable for patio doors?

 

A Venetian blind fitted within a Perfect Fit frame is an ideal solution for uPVC windows, patio and french doors. Perfect Fit Venetian Blinds are an innovative, no-drill solution where a special frame is clipped into place within your uPVC frame, and the Venetian blind is fitted inside it. The Venetian blind becomes an integral part of your patio or french door, allowing you to open and close it easily. More about blinds for doors