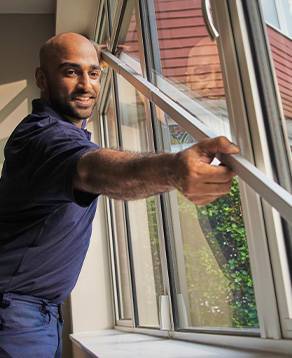 How our service works
1

Browse our website to explore our products, fabrics and designs.

2

Request your free, no-obligation in-home appointment with your local advisor. It's really quick and easy to do.

3

At your appointment your advisor will accurately measure your window and give you a free quote.

4

Once your product has been made and rigorously tested, your advisor will come back and fit it perfectly for you.
Request an appointment